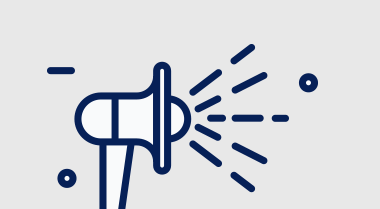 Public Relations
Our PRactice is based on good relationships. The effect of this approach is looking after the image of our clients for almost 10 years, presenting them in the most appealing, attractive way and highlighting their competitive advantage. Our PR agency will help you build a trustworthy and recognizable brand based on the knowledge, skills, and experience of our creative team of experts.
The services our communication agency offers include:
analyzing your company's operations and tailoring our know-how to your expectations,

building the awareness of your brand,

designing communication strategies, 

building corporate image,

supporting advertising activities through media relations,

running a press office, 

building and maintaining lasting relationships with the media,

media monitoring.
At WEC, we don't limit ourselves to only publishing press releases. We'll tell you how to build good, lasting relationships with your clients and the rest of your company's environment. We will provide you with not only an accurate identification of your communication-related needs but also a strategic partnership in the pursuit of your business goals. As a creative agency, we have a head (we should actually say 'heads' because our team comprises over 20 individuals) full of ideas for innovative campaigns and compelling, share-friendly social media content, which will make everyone hear about your company.